It's Day 3 of my haphazard Creative Challenge and I am using my Wordless Wednesday photo as an entry in this week's Finagle a Foto contest whose theme is "Reflection".
I was on a photo safari with friends in Milwaukee, WI when I spotted this reflection in an office window after hours. It sort of reminds of an empty seat waiting in heaven and unlike the Husb or boyfriend, God never forgets to give you roses (hokey, I know).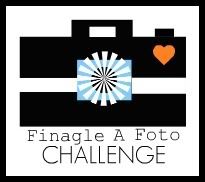 Anywho, the contest ends on Saturday at midnight, so feel free to head on over to Happy Jax to "like" my photo (scroll down to pics at the bottom of the page). Much like most things in this digital existence of ours, the person with the most likes at the end, wins! And if you've decided to take part in the challenge and are entering a photo of your own, don't forget to let me know with a comment.